Our Products - Labels and ribbons
More than just labels:
When it comes to labeling, it's not just about the labels, our products; it's more about your brand name, your corporate image and your whole products.
At BaoHy, through our business and production processes, we make sure that our labels will ensure or even further enhance your quality clothing and leather products. We want to strongly build your brand names and our brand name with our quality yet affordable products and services.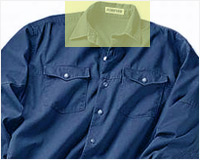 Our main products include:
Various kind of woven labels especially woven-edged labels
Stylish woven ribbons
Printed labels
We can meet almost every need you have for labeling including but not limited to size tabs, care labels, content labels, hang-tags, price-tags, woven badges, barcodes... for clothing and leather products. BaoHy's labels will go and stay beautifully with your finished products of T-shirts, pants, jackets, bags, hats and so on.
Materials:
The fabric used in our woven labels are mostly satin and taffeta, which provide you with lustrous and soft-to-touch labels and cost effectiveness.
Cuts and folds:
Our woven labels are cuts in different ways depending on where the labels are placed on your garment, and leather products. We can cut and fold labels with straight cut, end-fold, center-fold, Manhattan fold, mitre fold, or produce them on a roll.
Contact us for further information. You can always send us your sample, and we will reply with a detailed quote and answer to all questions you may have.